Come Visit us At Drive-in Church
We gather together on Sunday's at 10am for Drive-in Church. At the Drive-in you can interact with the community in a safe loving way. Our service is available by radio in your car or you can bring a chair to sit outside your vehicle. There's plenty of room to spread out as we worship Jesus together.
Every service is Better together, Together with Jesus.
Here's What To Expect, What To Bring And Some Other Key Information To Make This Encounter With God Safe, Reviving, And Extending God's Glorious Gospel For The World To Hear!
EXPECT: the power of His loving Spirit to pour out as we bow before Him as Lord and Savior!
BRING: your hungry, thirsty heart to worship Jesus together again!
Where: American Armory Museum, 4144 Abernathy Rd., Fairfield, CA 94534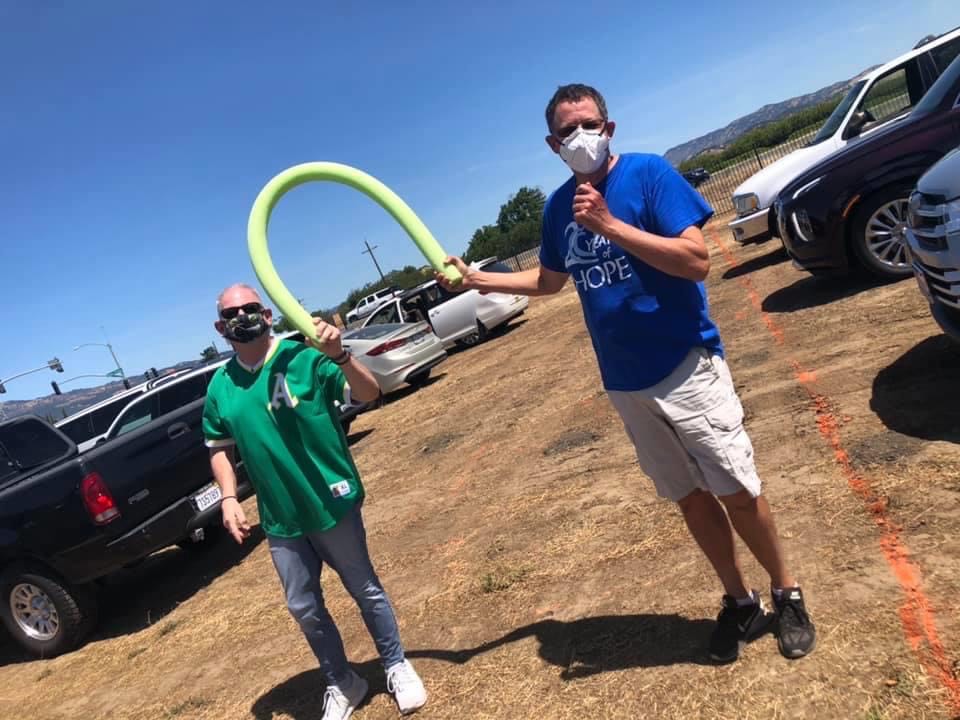 Gates open at 9:30. Please come early so we can get all the cars parked into the lot by 10:00.
Service starts at 10:00.
What are the Social Distance and Covid Safety rules?
-Stay home if you are sick, do not feel well, and if you have a fever.
-Everyone will be observing a minimum safe social distance of 6 feet and wearing masks while outside.
-Staff will be wearing masks when not on stage.
-When you pull in you will be offered service information, song lyrics, pre-packaged communion and children's packets. If you do not
want them you simply can pass.
-Cars will be parked 10 feet apart so you can have some lawn-chair space and create 12 feet of singing safety space.
-The CDC strongly recommends you wear your mask even if outdoors at events of this size and with public singing.
-You do not have to wear a mask if you stay inside your car.
-Air hugs only.
-There are no trees for shade in the parking lot so bring an
umbrella for personal shade.
-No food will be served so bring your own if you so desire.
What do I bring?
Your car. Blanket or lawn chairs. Shade umbrellas. Bible. Your own water and snack.
You can use your FM radio to listen to the service while you are in your car. A personal device with cellular access for your children if they want to have some fun, online learning about Jesus.
What about the kids?
Kids can worship safely outdoors too! They can dance and sing during our worship. Then come message time, they have their own shady field to do some safe distance play, learn a bible lesson, and pray together for their family and freinds.
Are there bathrooms?
The Museum has 2 single stall bathrooms available. 1 is handicap accessible.
What can I do to help?
Volunteers are need for parking, greeting, handing our communion, sound stage crew. If you'd like to help Contact us to let us know.